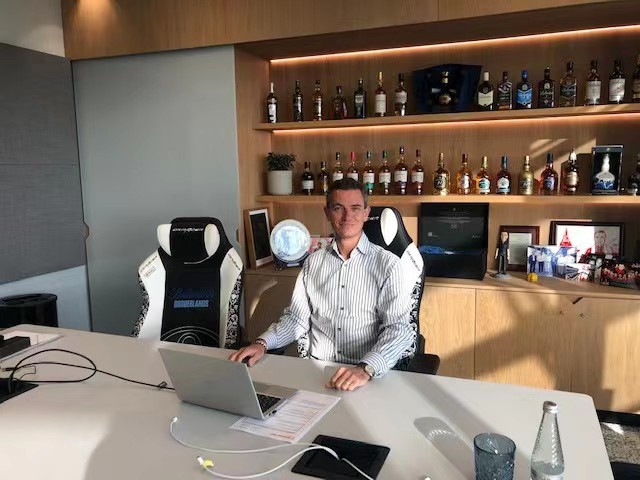 A special chair for @Jean-Etienne Gourgues, made possible thanks to @MCA Furniture GmbH and @Willy Foo.
Acknowledging the commitment and loyalty to DXRacer's innovative products, DXRacer and MCA Furniture made the joint decision to develop a customized DXRacer chair for Mr. Jean-Etienne Gourgues, the CEO of Chivas Brothers and a long-standing user of DXRacer.
Both DXRacer and MCA Furniture consider it an honour and a pleasure to have Jean-Etienne Gourgues as a user for such a long period of time. This is in line with our goals to create products that are of the highest possible quality, endure the test of time, and provide the best possible service to our customers. Therefore, our objective was to express our gratitude and appreciation to him by giving him a chair that was manufactured just for Jean-Etienne.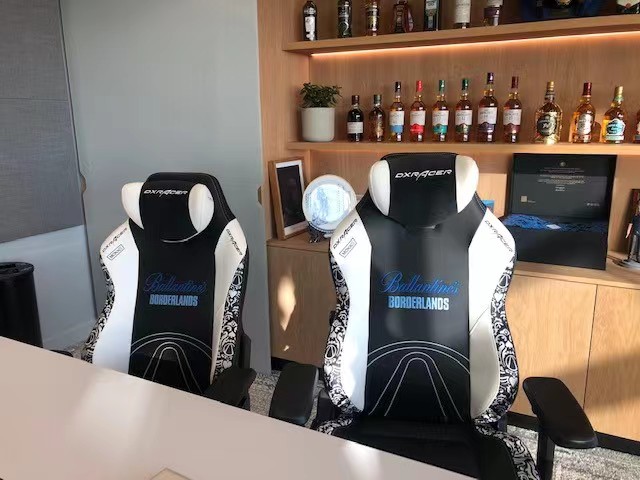 How Jean-Etienne Discovered the DXRacer Gaming Chair…
Attending a Hong Kong Esports tournament, he stumbled upon the DXRacer gaming chair and was immediately impressed by its superior quality, durability and unrivalled level of comfort. Hence, he decided to purchase a DXRacer for himself, and since 2015 it has been a constant element of comfort and support for Jean-Etienne while serving as the Managing Director of Pernod Ricard China.
During the 43rd episode of "Shanghai Through Our Eyes", published by Shine, featuring an interview with Jean-Etienne Gourgues discussing his life as an ex-pat in China, there was a picture of his old DXRacer chair that we observed.
As Jacques-Etienne did not want to be separated from the comfort offered by his DXRacer chair, he decided in 2021 to transport it all the way to England, where he currently holds the position of Chairman and CEO of Chivas Brothers in England.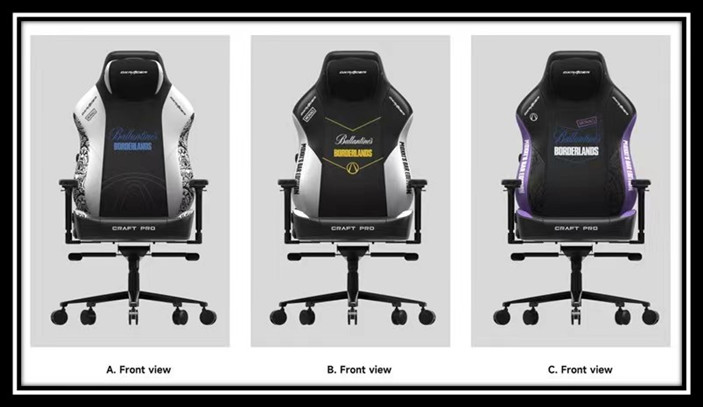 Exploring the Decision of DXRacer and MCAsia to Gift a Customized Chair for Jean-Etienne Gourgues
In alignment with the status of pioneers, DXRacer puts the comfort and well-being of customers above anything else. We presented Jean-Etienne with a palette of 3 different chair designs, presented in the subsequent image. Out of all the 3 options created especially for Jean-Etienne, option A was the one that he chose, with classic, futuristic and elegant lines.
In all instances, both DXRacer and MCAsia continue to uphold the prevailing dedication to innovation and to providing chairs of the best quality to each customer. Furthermore, we value the needs of every user, thus, we aim to recognise the commitment of those who are loyal to DXRacer, like Jean-Etienne.
Since DXRacer invests a significant amount of time and resources into research and development, we have been able to design cutting-edge chairs that provide an unprecedented level of comfort and can be adapted to meet the specific requirements of individual users.