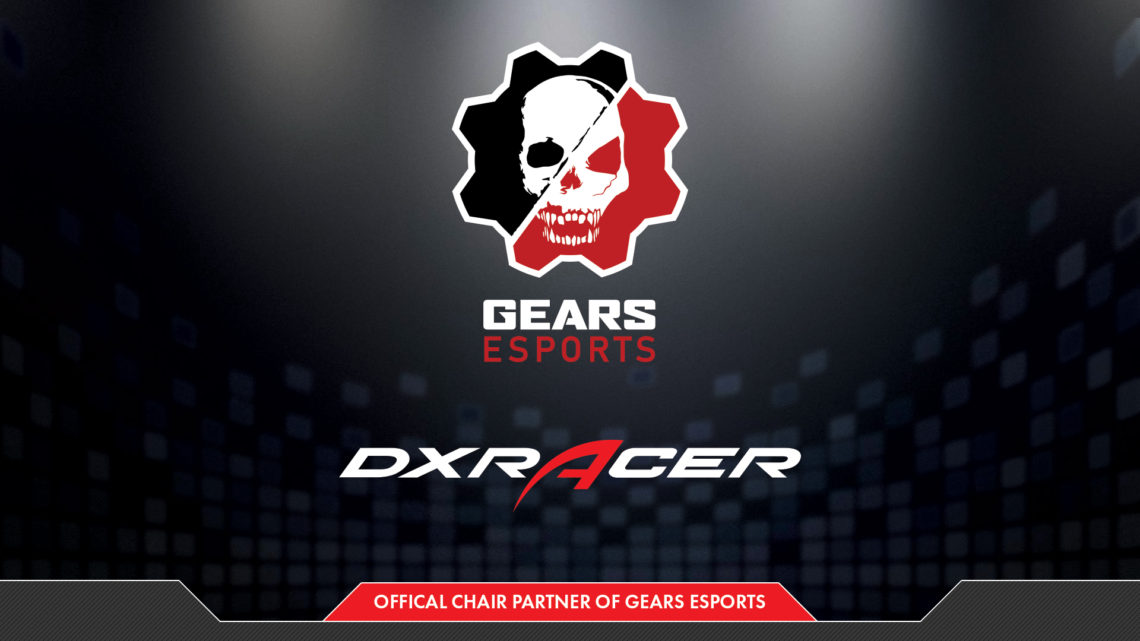 ONTARIO, CALIFORNIA — December 4, 2019 — Today, DXRacer announced its partnership with Gears Esports to become the official gaming chair provider for the 2019-2020 Gears 5 Major circuit, beginning with this week's event in San Diego, California, from December 6th – 8th.
As the official gaming chair partner, DXRacer will equip the stage and commentary desks with newly designed Gears 5 Esports premium gaming chairs. Expanding on the groundwork laid out for previous Gears titles, the 2019/20 season boasts more than $2,000,000 in total prizes as well as a fully-fledged online to Pro League qualification system. Two more Major tournaments will follow in 2020, culminating in a World Championship held in July. Starting with the San Diego Major, all four events will proudly feature a line of custom DXRacer chairs. "We're proud to continue our tradition of supporting major esports initiatives through our partnership with Gears 5 Esports," said Shann Ng, Director of Marketing, DXRacer. "With a full flight of top-of-the-line DXRacer chairs, players can rest assured that their comfort is guaranteed during their matches." "We're committed to partnering with the best endemic partners within Esports and working with a brand such as DXRacer is proof of that" said Rose Gunson, Gears Esports Program Manager. This weekend in San Diego, Pro League teams will battle it out in a group phase to determine seeding for the event's championship bracket. There they'll be joined by the best challenger teams from the Open Bracket to claim their part of a $240,000 prize pool. An additional $10,000 is up for grabs in the 2v2 and FreeForAll side tournaments, eligible for entry by any and all attendees not playing in the championship bracket.
About DXRacer
DXRacer began as a manufacturer of car seats for luxury sports cars in 2001. In 2006, it expanded into the world of gaming as the industry's first gaming chair manufacturer, bringing its sporty car seat designs to a new audience. Since then, DXRacer has lead the market with its premium quality ergonomic chairs and continues to combine aesthetics and comfort for the best experience. For more information, visit https://www.dxracer.com/.
About Gears of War
Published by Xbox Game Studios, Gears of War is one of gaming's most-acclaimed sagas. Launched in 2006 as the killer-app for the first HD generation of game consoles, Gears has become a billion-dollar franchise, inspiring an expanded universe of books and graphic novels, a full line of toys and collectibles and video games across many genres and platforms. "Gears 5," named as "one of the best games in the Xbox One era" (DualShocker), is now available in Xbox Game Pass for PC and console. "Gears POP!," which brings together iconic Gears characters in a cute Funko POP! style is now available for iOS, Android, and Windows 10. And "Gears Tactics," a turn-based tactics game that combines fast-paced brutal action and character-driven storytelling, is coming soon for PC.