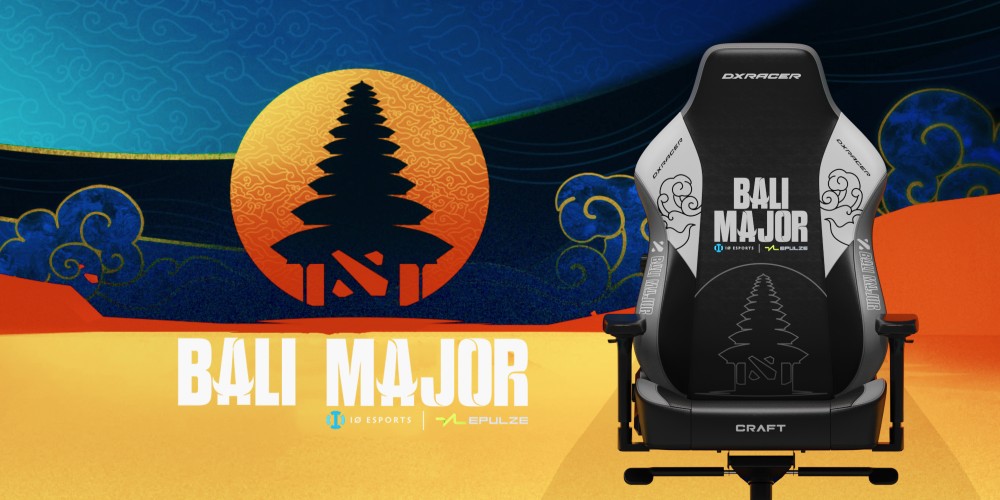 DXRacer USA. Whitmore Lake, Michigan – June 29, 2023
DXRacer is delighted to partner with Bali Major to become the official gaming chair provider for the Dota 2 Bali Major 2023, beginning with this event in Bali, Indonesia, from June 29 – July 9.
DXRacer takes great pride in having been among the first to incorporate Augmented Reality (AR) games into the Southeast Asian esports market. Sit back on the DXRacer Bali Major Edition gaming chair and let us steer the Dota 2 Bali Major 2023 into a brand-new esports experience that the world has never seen before. You're in for an amazing show on the global stage.
About DXRacer
As the pioneer premium brand of gaming chairs, DXRacer introduced the world's first gaming chair in 2006, known as the Formula Series, marking a groundbreaking milestone in the gaming industry and establishing a legendary status for gaming chairs.
In 2013, DXRacer made its entry into the U.S. market, establishing its headquarters in Michigan. DXRacer further strengthened its presence by sponsoring renowned gaming tournaments like MLG, UMG, LPL, LCK, and forming collaborations with top Esports organizations such as Faze Clan, SKT T1, Samsung Galaxy, among others. Notably, DXRacer partnered with prominent brands like Monster Energy, Facebook Gaming, Sony, Razer, and Twitch to create custom seats. Its influence extended to Hollywood, making appearances in major sports, movies, and TV series, captivating a vast fan base.
From the original gaming chair (Formula Series) to the present, DXRacer has spent over two decades researching and developing its gaming chairs. Presently, DXRacer boasts an extensive network of 200 resellers, offering a diverse range of 1,000 products. With a vast following on social media and a substantial user base spanning the globe, DXRacer has reached millions of individuals worldwide.
About Bali Major
The third and final Major for the current Dota Pro Circuit season this 2023 is called the Bali Major 2023. It is the first DPC Major in Indonesia, signifying esports' growing influence and popularity in the region.
The Bali Major is presented by IO Esports & Epulze. The tournament features 18 teams and follows the round-robin group stage and double-elimination playoffs bracket format. The prize pool for The Bali Major 2023 is $500,000 USD and 3,500 Dota Pro Circuit points. Teams will be competing in Ayana Estate, a 5-star luxury resort in beautiful Bali, one of the world's most heavenly locations. Between the Dota, players, talents, and fans from all over the world should expect a relaxing intersection between professional Dota and a relaxing getaway.